Help Us Help Rescue
Scottie Rescue: Scroll down on this page
Westie Med: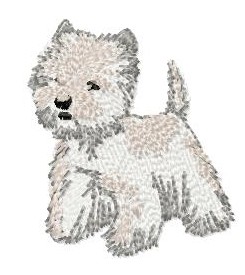 New! Scottie Butlers!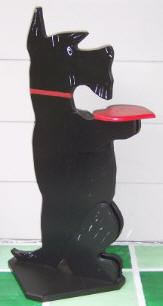 Each butler is handmade and unique. Available in Black/Brindle or Wheaten. Butlers stand about 30" tall and can comfortably hold 5 lbs. on their heart shaped plates. Perfect to stand patiently beside a chair with your favorite beverage or snack or to greet guests at a sheltered entrance. Several coats of varnish make the butler water resistant.
A portion of the selling price of each butler goes to support the Scottish Terrier Rescue Trust Fund. For Cairn Butlers: Cairn Rescue.
$165.00 each in your choice of color. Domestic shipping and insurance included.
Adopt a Scottie Butler
Note Cards
Purchase our unique notecards, Guess Who's Coming For Dinner, and a portion of the purchase price will go to Memory of Monroe Scottish Terrier Rescue.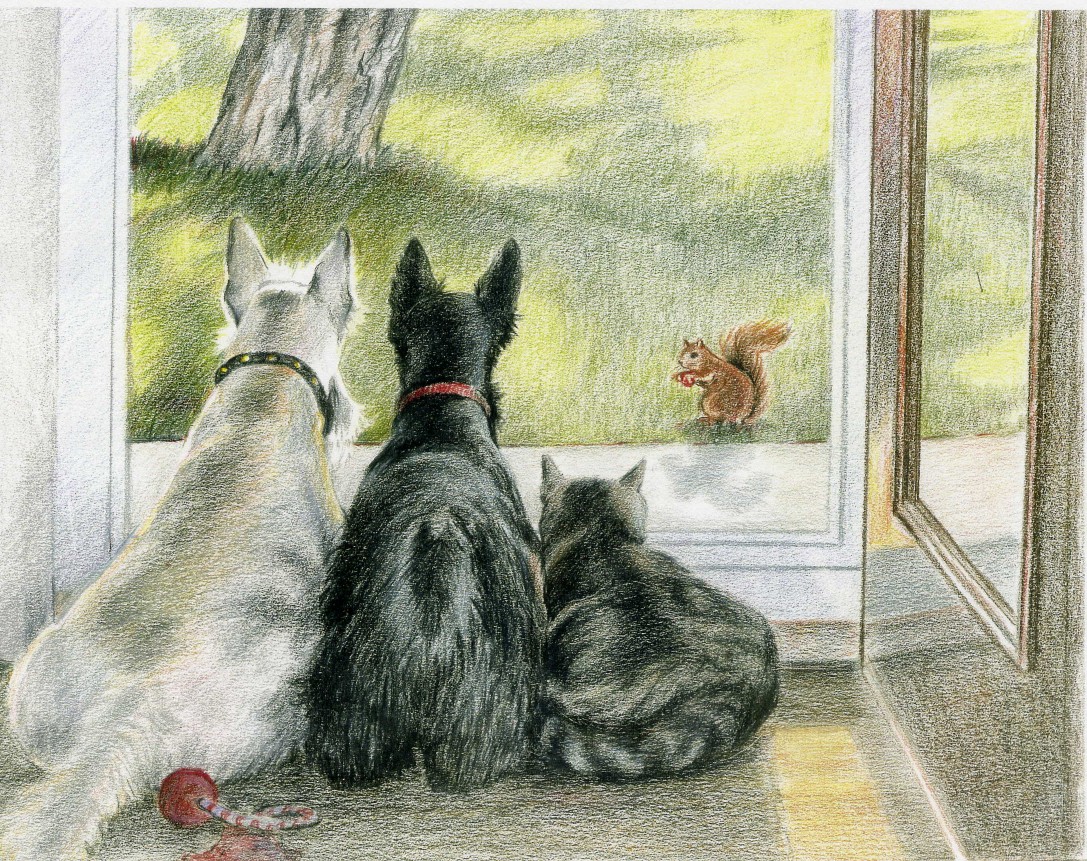 Guess Who's Coming for Dinner note cards come pre-packaged in a stationery box with envelopes, 10 per box. The inside is blank, so these unique cards are perfect for gift cards, thank you's, special occasions, or as the perfect gift to a Scottie lover.
$15.00 per box includes domestic shipping.
Join our mailing list to learn of Scottie Rescue events: click here
Join the Scottie Rescue All Arooo Team
Wearables: Denim Shirts, Vests, Tees, Tanks, Caps, Aprons, Bibs, Tote Bags, Fleece