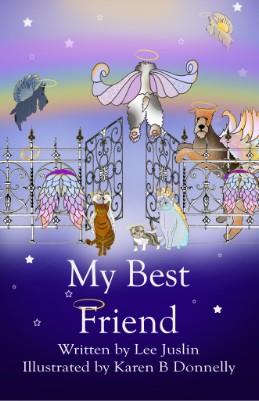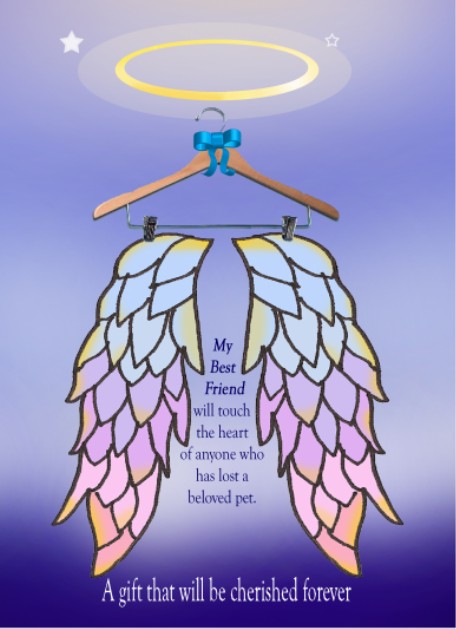 Unlike a stock sympathy card that is often quickly discarded, My Best Friend is a keepsake booklet; a wonderful way to reach out to a friend or help a child deal with the death of a beloved cat or dog. Told in poem form and beautifully illustrated, it also includes some of our favorite dog and cat quotes. My Best Friend makes a gift that will be long appreciated and forever cherished.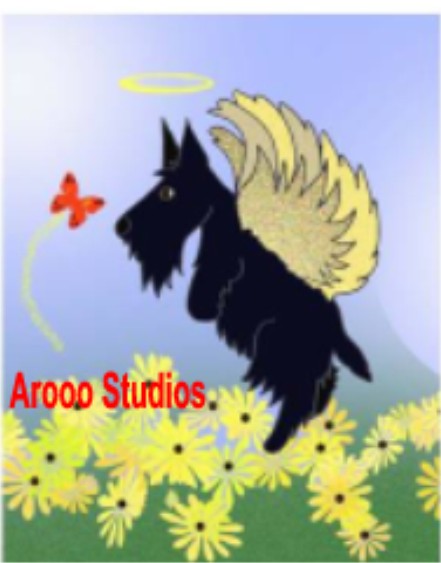 10.25' x 6.625", 12 pages plus front and back cover, all in full color. 80# white interior stock, 100# white cover stock, saddle stitch binding. Comes with an interior white presentation envelope with angel wing graphic and imprinted dedication label on page 1 for the name of the pet. A separate gift card (4" x 3.25") with its own enclosure envelope is also included, but there is additional room within the book itself to write multiple personal inscriptions if given on behalf of a club or group.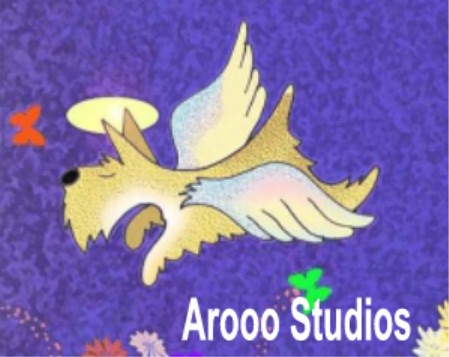 Book can be drop shipped as a gift. If sending as a gift, please let us know the message to be included on the separate enclosure card either in the Comments Section of the Paypal checkout or in a separate e-mail sales@ibdoggone.com. Also, be sure to let us know the name and mailing address of the recipient. $21.00 includes domestic shipping.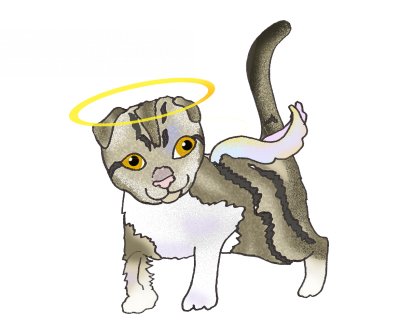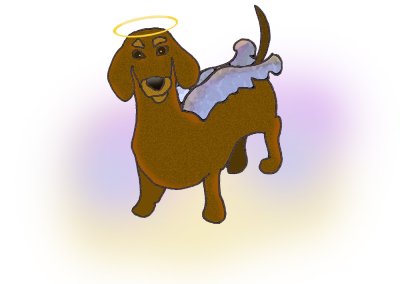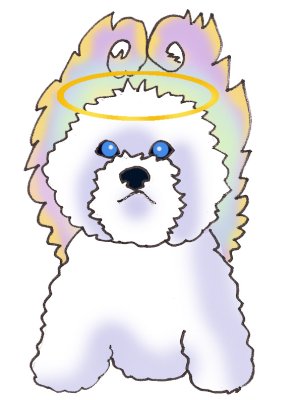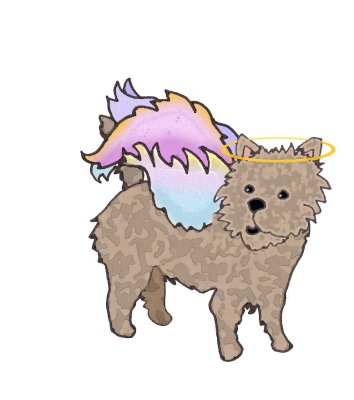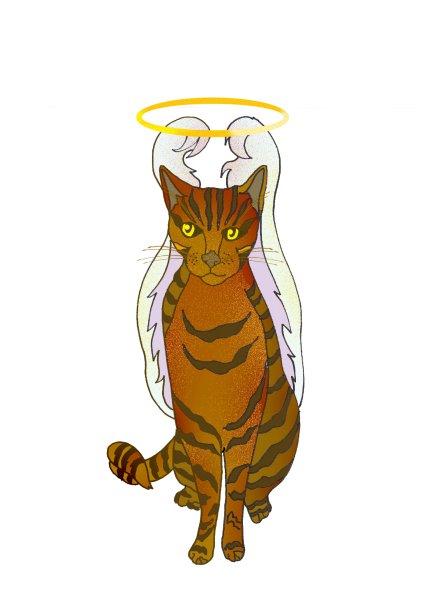 angel Designs by Arooo Studios
I explained it all to St. Peter. I'd rather stay here outside the pearly gate. I won't be a nuisance. I'll be very patient and wait. I'll be here no matter how long you may be. I'd miss you so much, if I went in alone. - author unknown
Gift card
Order My Best Friend to be shipped directly as a gift. Be sure to let us know a.) mailing address of recipient, b.) personal message to be included on the separate gift card. sales@ibdoggone.com Only $18.99 and shipping is free!
Note: If you want My Best Friend shipped to you, simply ask for the gift card to be left blank and write blank below in the pet name if you wish to inscribe the book yourself.
What they're saying about My Best Friend:
I was very touched in receiving the lovely book in memory of my Piper. It was beautifully written. P. Williams
My sister got the book today. She called me, crying, and thanked me for thinking of her. She said it was very sweet and fitting (she asked Tinky to wait for her when she crossed). She has a tin with Tinky's ashes in it, a plaque with Tinky's paw print that her veterinarian made for her, and Tinky's favourite toy "Mr. Bone". She said the book will be set with these things so she can look at it now and then. M. Meverden
It is lovely. Absolutely lovely. My cousin is NOT getting it. anonymous
What a lovely and thoughtful condolence "book". Beautifully written, and beautifully illustrated. It means so much coming from each of you. Gosh, these little guys just bury themselves into our souls. We miss him so much. G. Tucker
And I want you to know that I love this little book, and I love Karen's illustrations. I always do. So thank you once again for making our loss a little less devastating. C. Blevin
Having lost several Scotties in my lifetime, I connected right off with the melodic poetry that explains our lives and how we connect with our canine and feline family members. This was actually given to me as a gift when I lost my Scottie of 13 years, a wonderful, thoughtful, condolence thought.

This is a beautiful book to keep for yourself or give to a friend or family member on the loss their 'fur' friend. G. Tucker