See What's New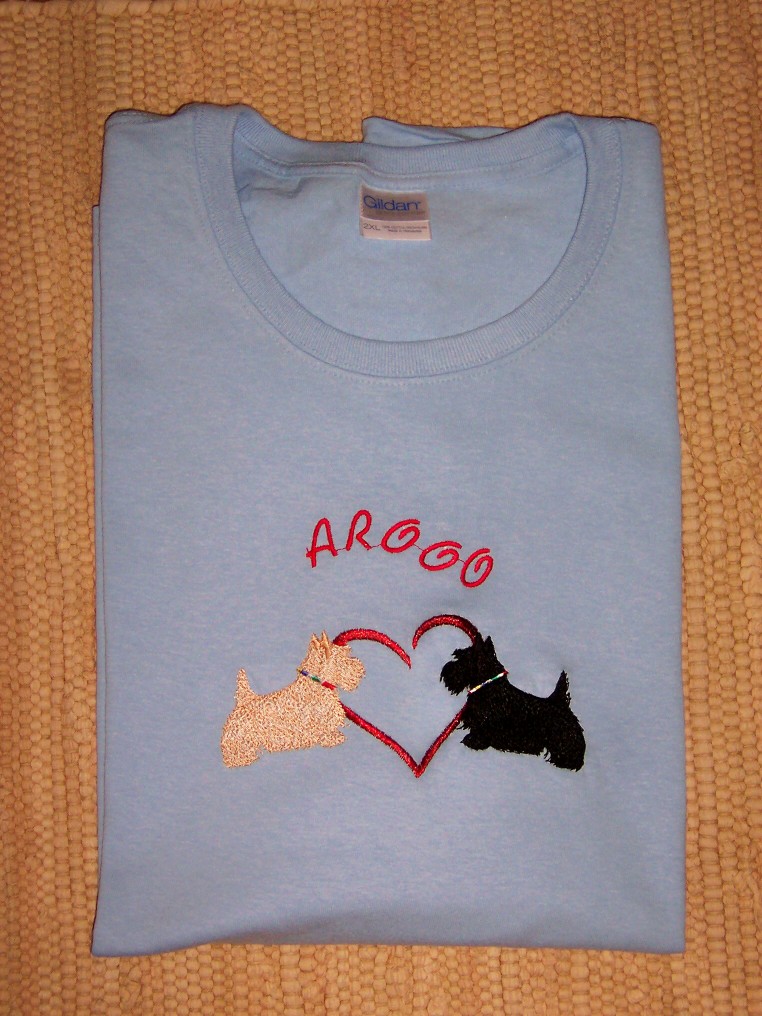 Our newest design: Two Scots has nearly 20K stitches and makes a wonderful full front design for a tee, sweatshirt, or back design for a denim shirt. Colors available: light blue (shown), lavender, red, white, pink, rose. Sizes Sm-XL, 2X, 3X.
Ladies Tee, S-XL $22.99 + $3.25 1st class mail.
Ladies Tee, S-XL $24.99 + $3.25 1st class mail.
Our well made, embroidered visors are available in red, white, or royal blue. Choose Arooo, Black Scottie, Wheaten Scottie, or pawprints. Click on either picture above to order yours. $16.50 each, includes domestic shipping.
Essential Totes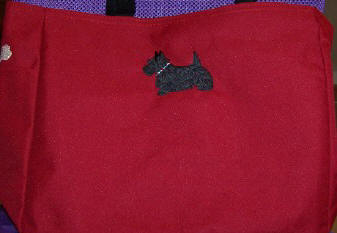 New, Essential Totes come in a variety of solid colors and have two areas of embroidery, a square bottom (just like our terriers!), and are made from the same hard wearing fabric as our fanny packs. Click on the design above to order yours now!
Hand Towels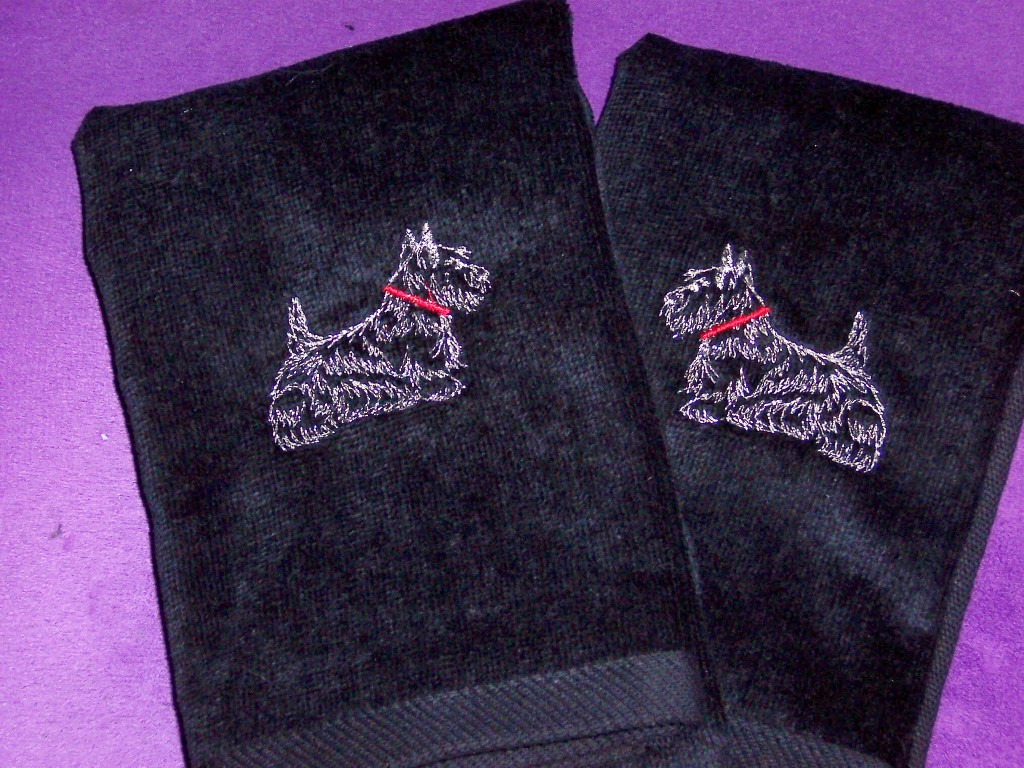 Our plush, thirsty hand towels are available in white, navy, or black (shown). These are wonderful quality towels, very functional as well as decorative. Click on the black towels to see more.
Send a gift!
We can mail any of our items as a gift and include a gift card with a Scottie, Westie, or Cairn and your message. Just e-mail or call us: sales@ibdoggone.com 252-626-7942
To Join Our Mailing List: click here
Note Cards including Rescue cards
Wearables: Shirts, Vests, Caps, Aprons, Bibs, Tote Bags