Embroidered Linen
For embroidered shirts and other wearable items: Wearables
To Join Our Mailing List: click here
Scroll down for golf towels
Potholders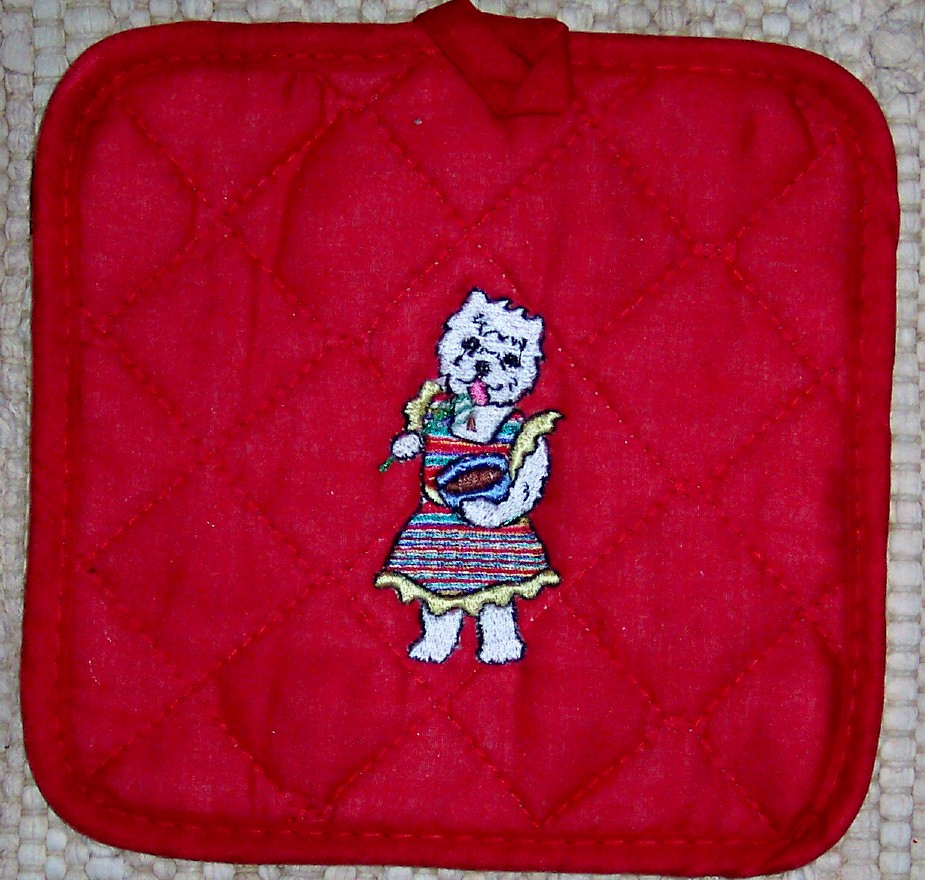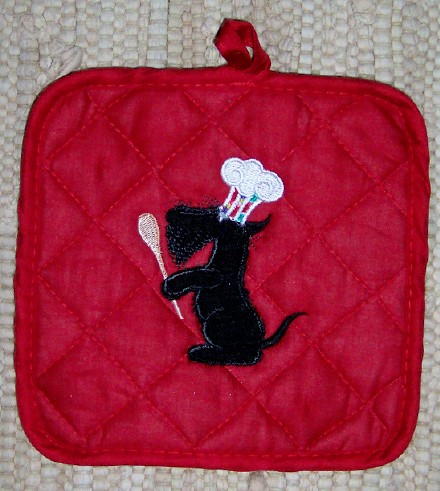 Betty Crocker Westie Scottie Baker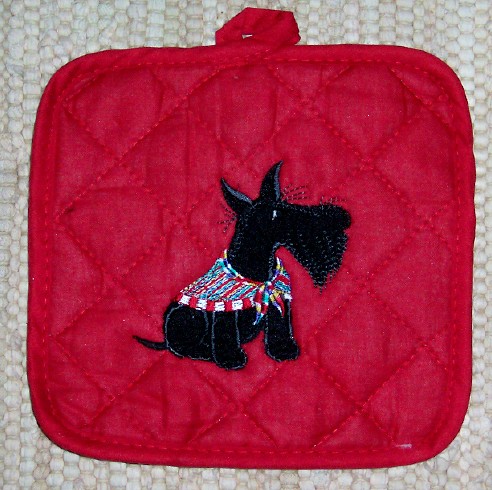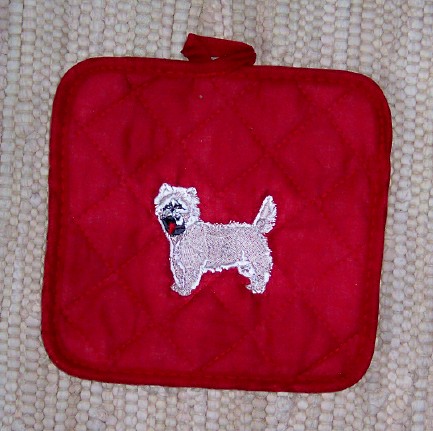 Sweater Scottie Cairn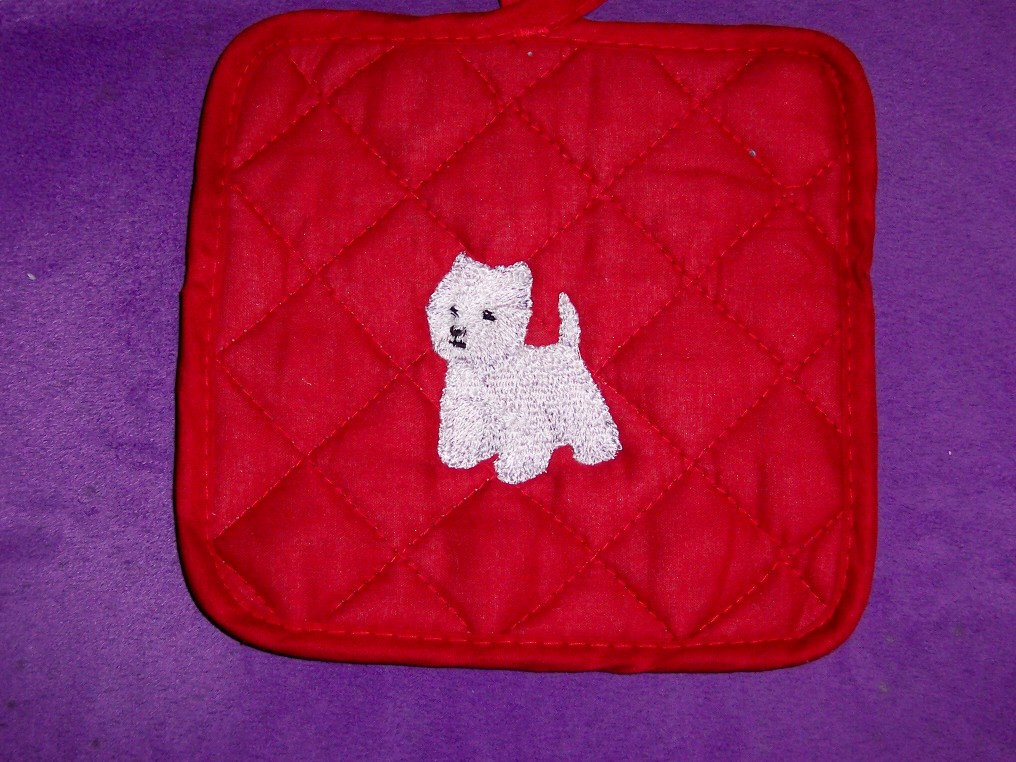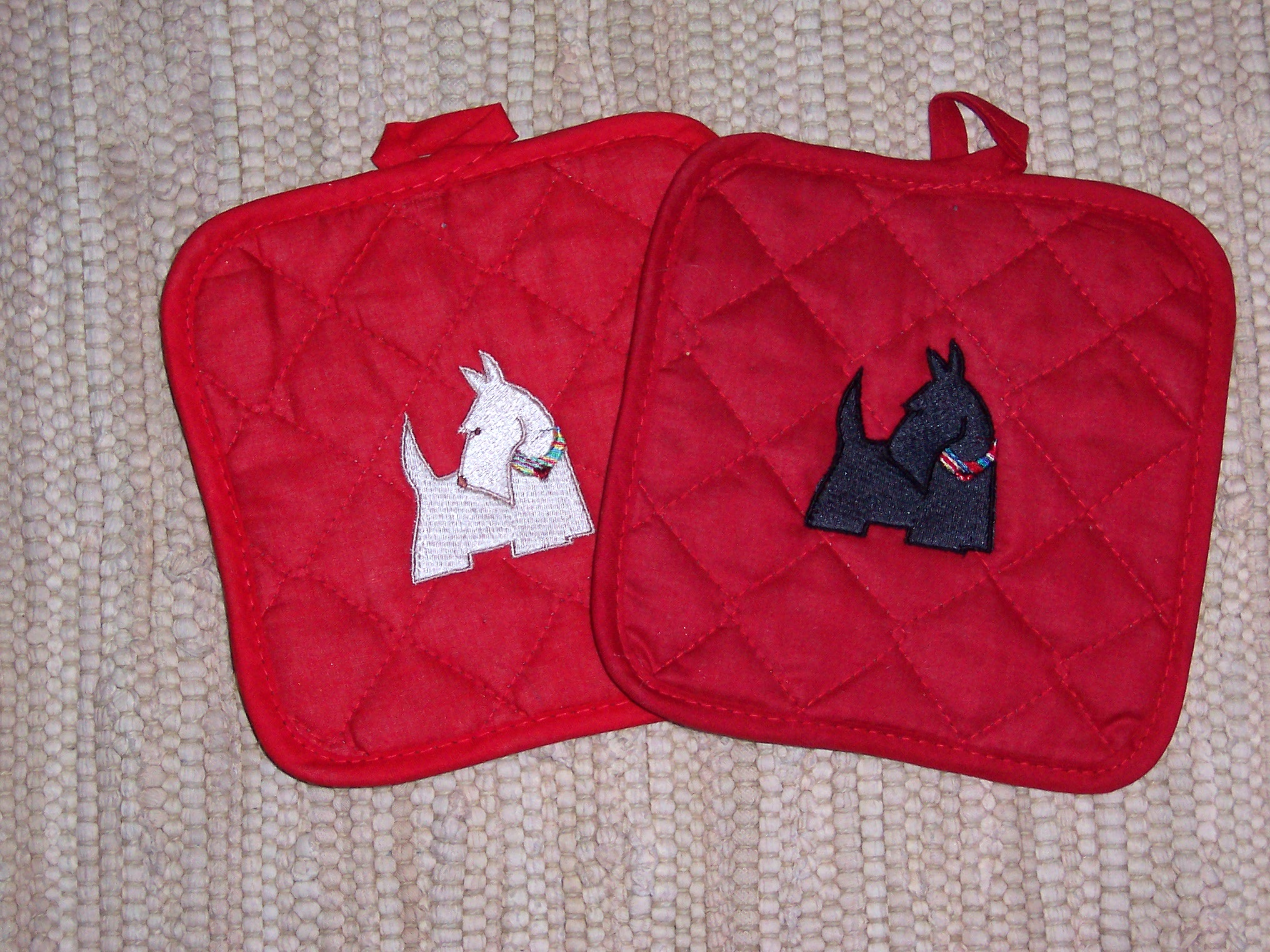 Westie Deco Scot
Red quilted potholder available in Betty Crocker Westie, Baker Scottie, Sweater Scottie, Westie, Light or Dark Cairn. $11.99 each + $2.50 shipping each item. Approximately 7" x 7" with fabric hanger. Washable.
Red Potholder
Kitchen Towels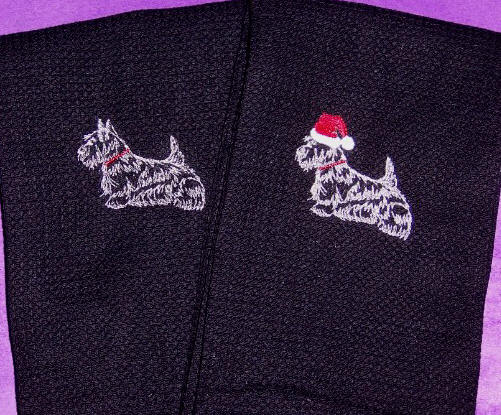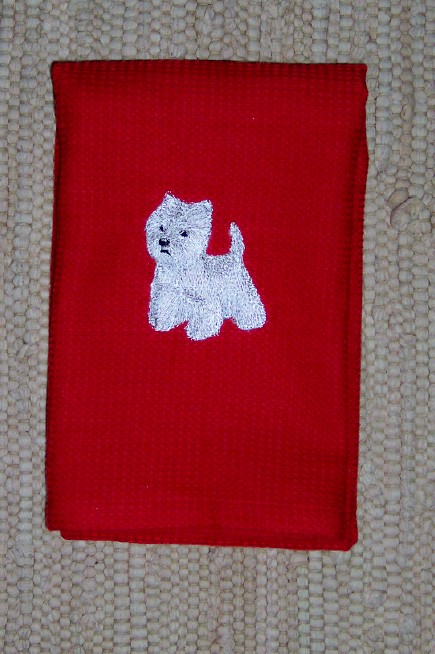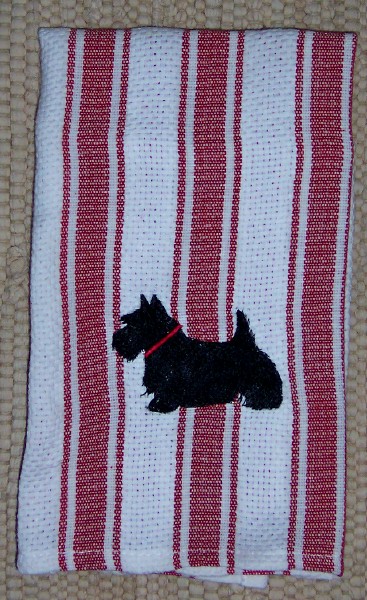 Kitchen Towels are standard size mini waffle weave style. Completely functional should you choose to use them. $12.00 single towel + shipping. Available in holiday red, natural, medium blue, black, red/white stripe.
Go to the design page and select any "C" size design. Suggestions: Scottie Butler, Scottie Baker, Cairn Chef, Standing Westie, Betty Crocker Westie. DESIGNS
Order Kitchen Towels:
Velour Fingertip Towels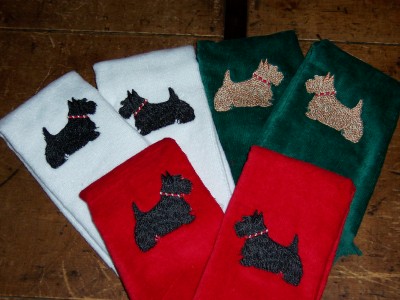 Fingertip towels in red, white, green, dark blue (not shown), black (not shown), natural (not shown). $15.00 per pair, shipping = $2.50.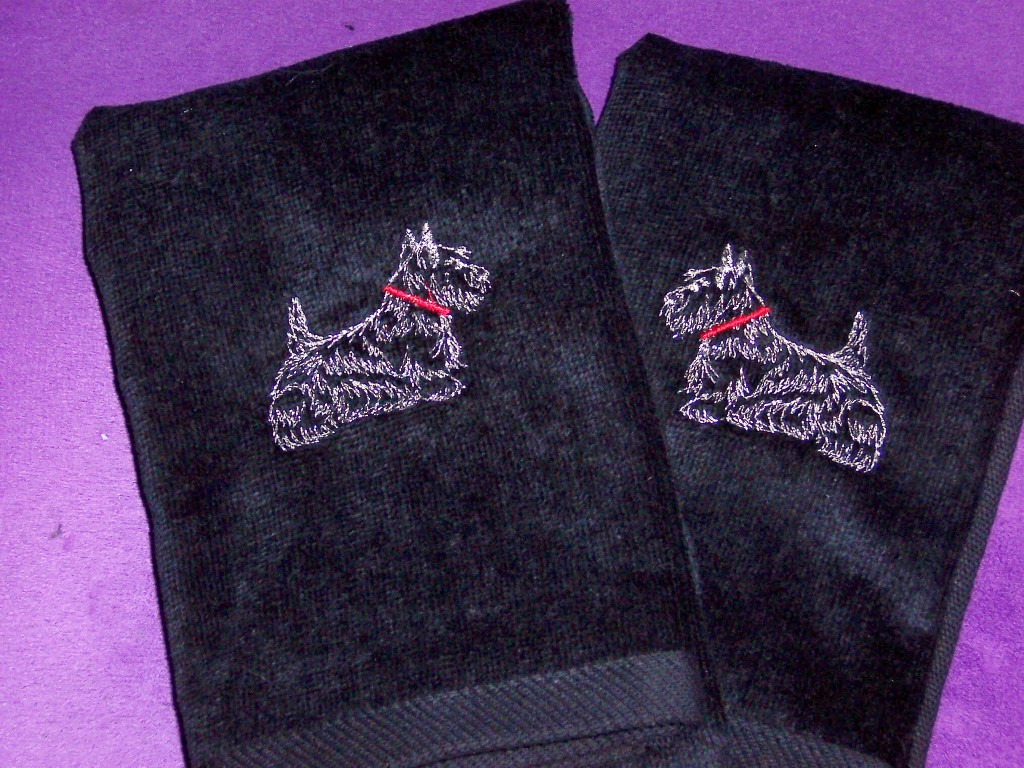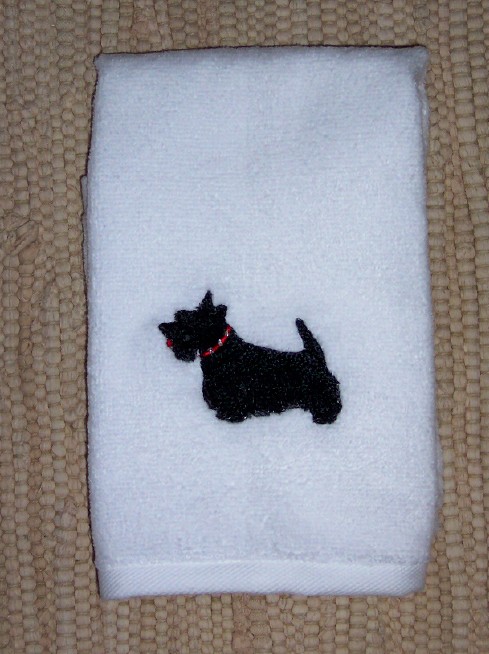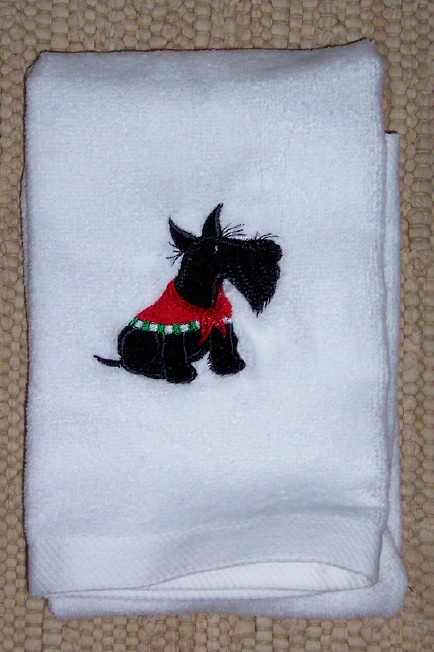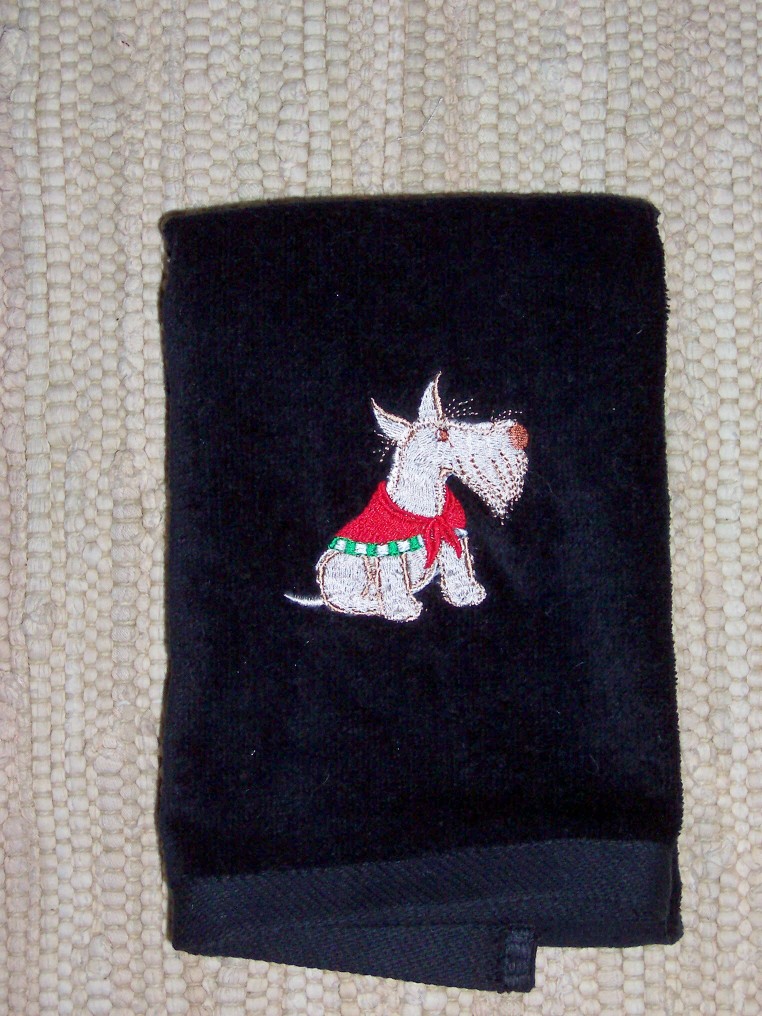 Hand Towels.
Thick velour w/terry back and finished hems. These are wonderful quality and available in White, Black, Dark Green, and Navy. Very functional and great for a gift. $12.00 each, $22.00 per pair. Shipping=$3.00, $3.75.
Select any "C" sized design from our design page. DESIGNS
Buy a single hand towel:
Buy a pair of hand towels:
Golf Towels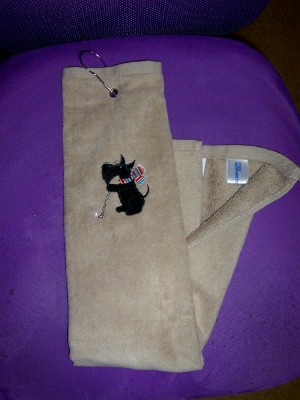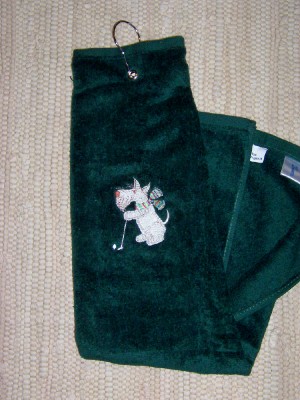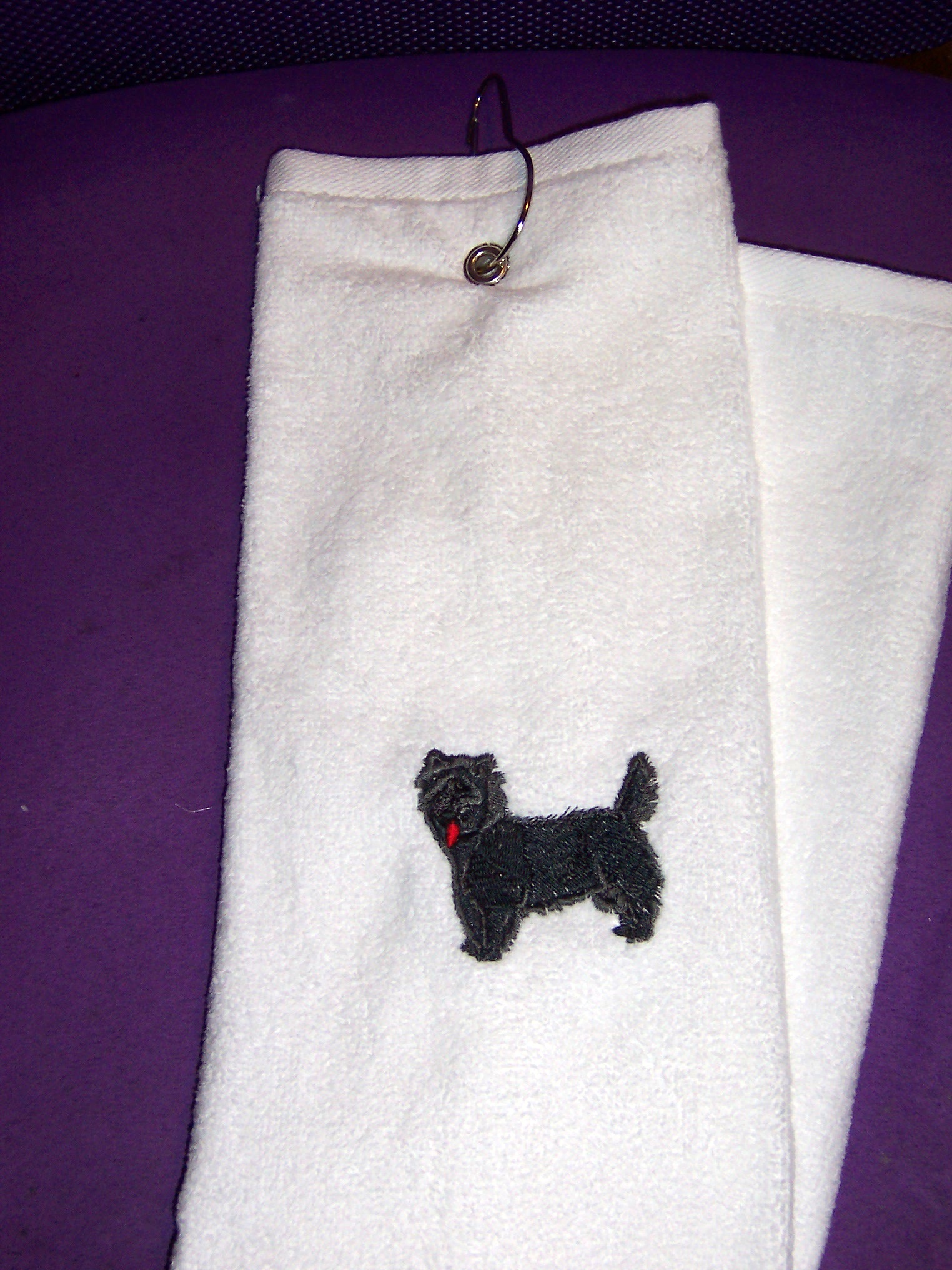 Terry velour, fully hemmed, 16" x 26" with hook for hanging off bag. Available in Khaki (shown), Hunter Green (shown), Navy, White (shown), Maroon, and raspberry. $13.99 + $3.75 shipping.
Available designs: Black Scottie Golfer, Wheaten Scottie Golfer, Light Cairn, Dark Cairn, Westie.
Golf Towel with Scottie and flag $16.99 + $3.75 shipping. Order that design below.
Purchase Golf Towel: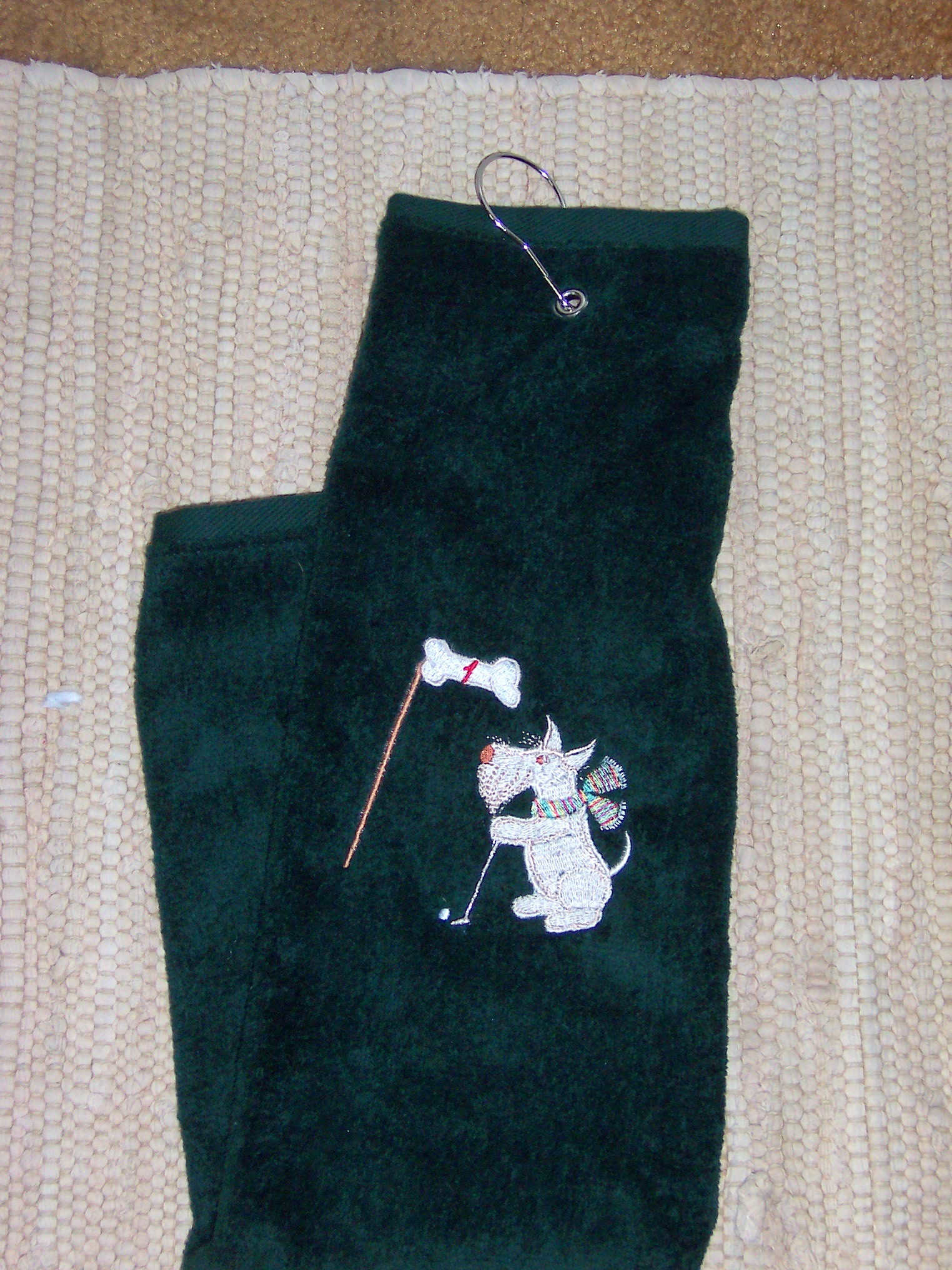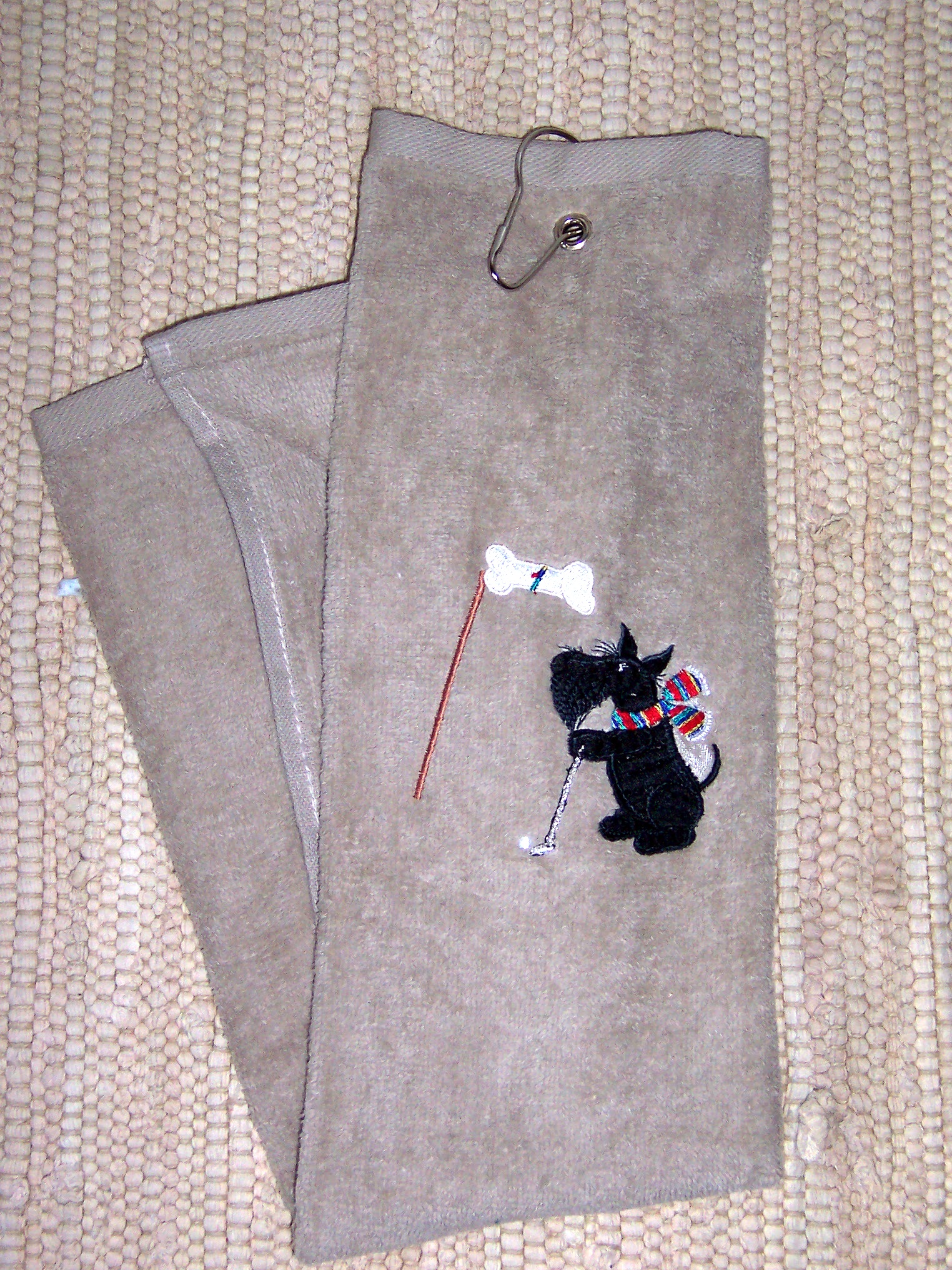 Purchase Scottie Golfer with Flag:
Please allow up to two weeks for order processing and delivery.
Send a gift!
We can mail any of our items as a gift and include a gift card with a Scottie, Westie, or Cairn and your message. Just e-mail or call us: sales@ibdoggone.com 252-626-7942
Nurse Frosty Books and Merchandise
Wearables: Shirts, Vests, Caps, Aprons, Bibs, Tote Bags, Patches