FOSTER MOMS AND DADS
Barbeque aprons for grillin' Col. Potter dads.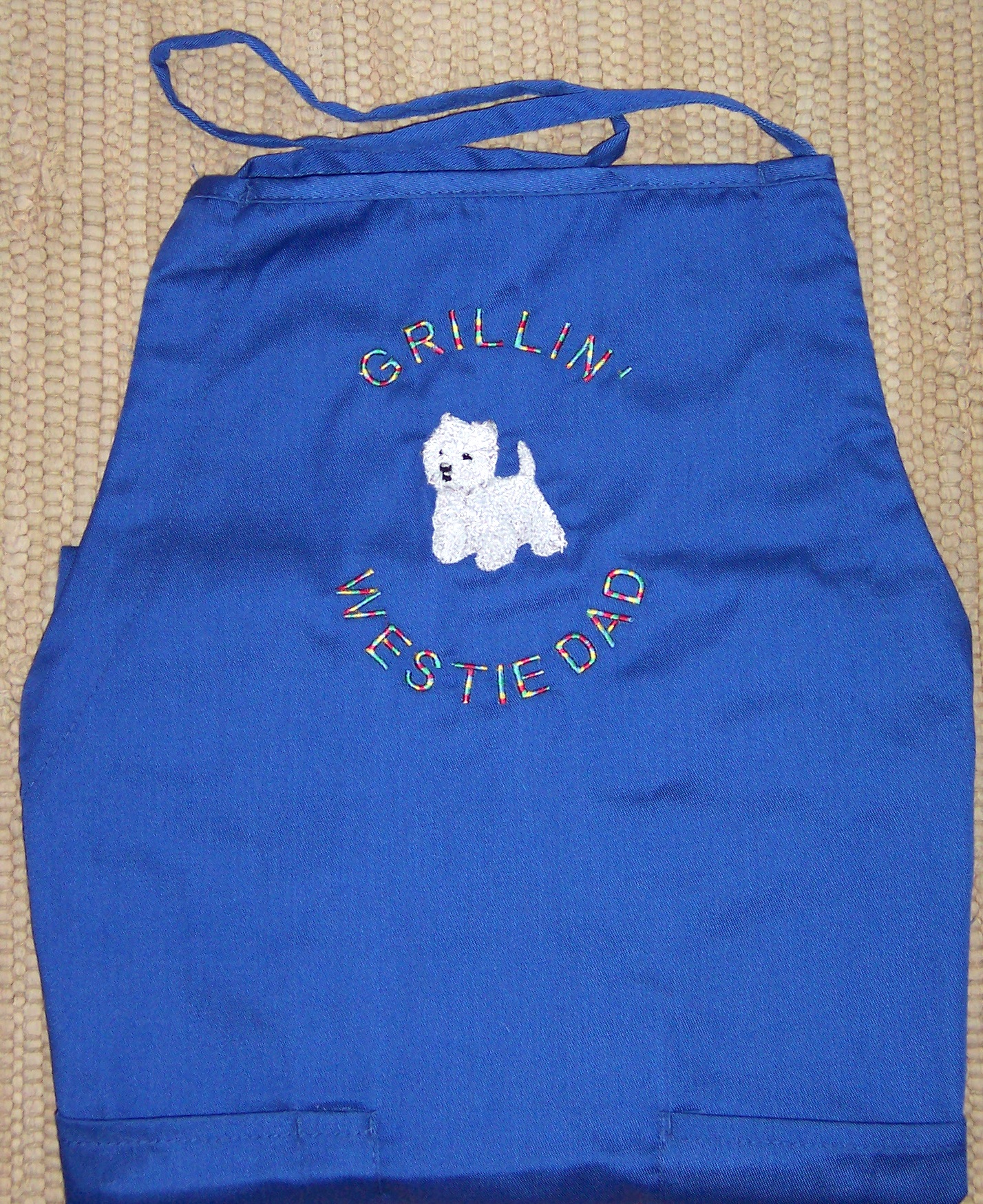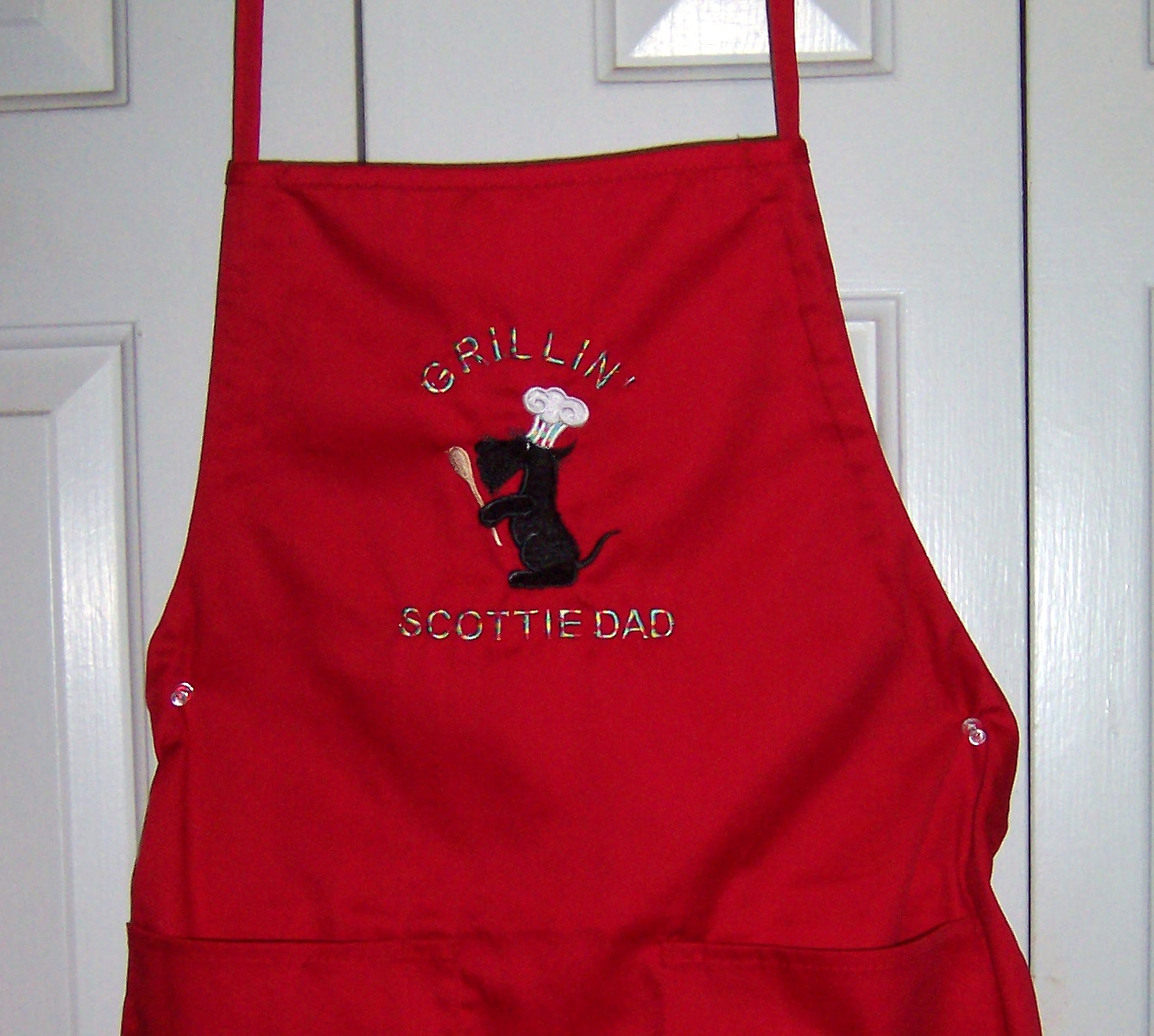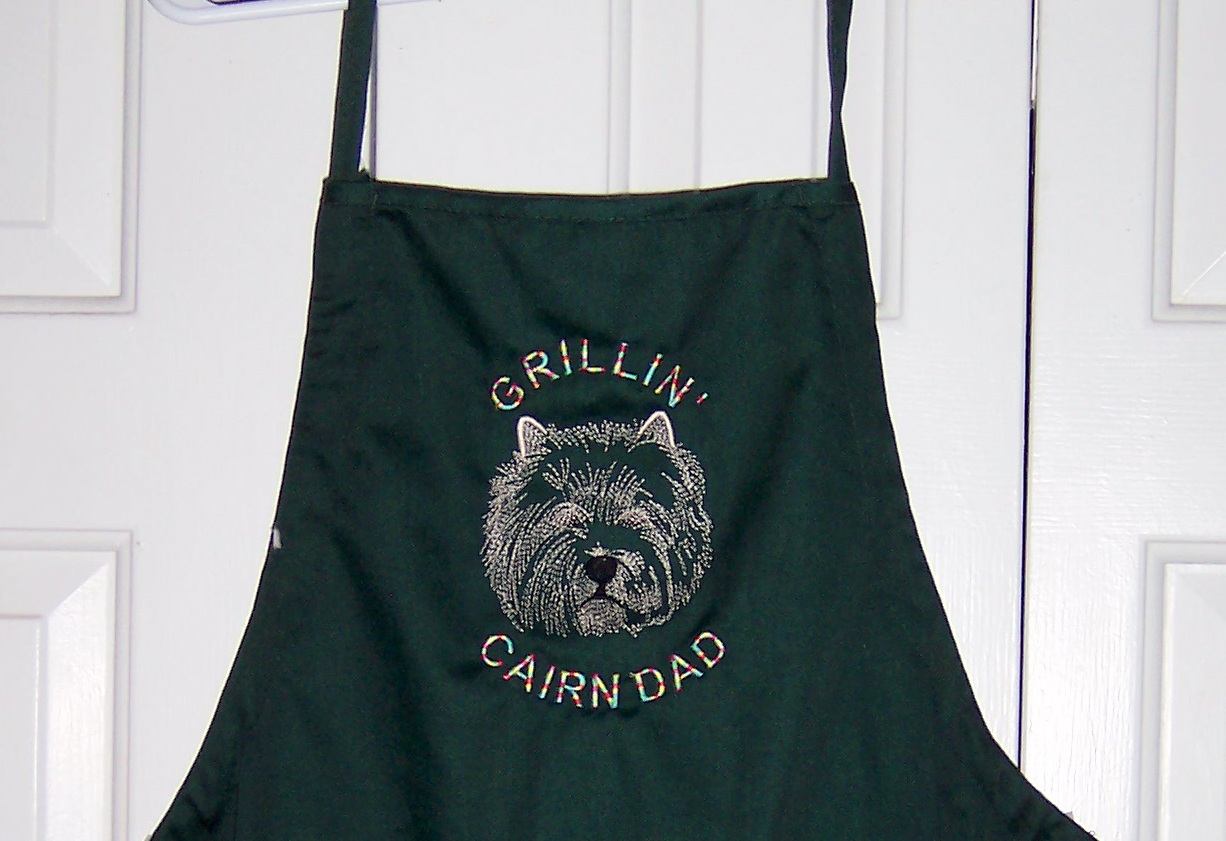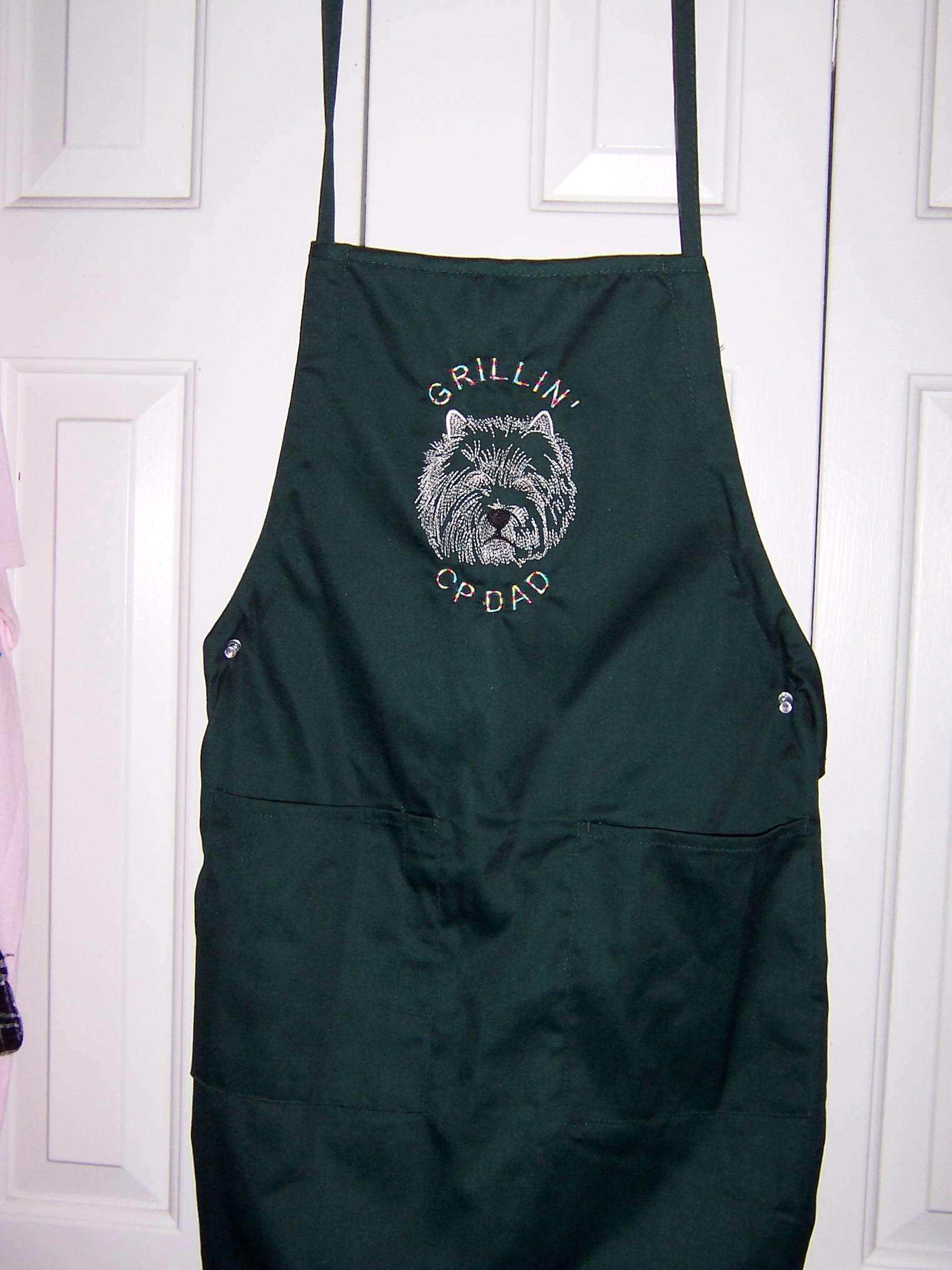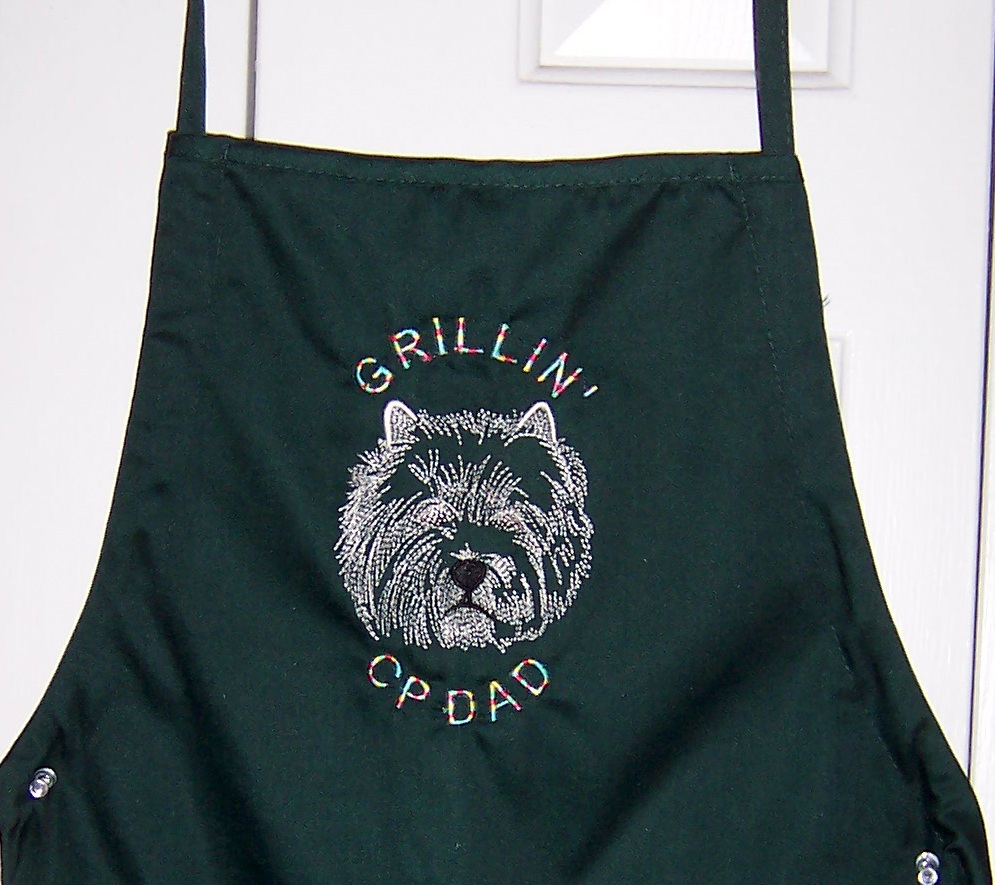 Full length light weight barbecue apron with 2 generous pockets at the waist featuring our fuzzy face Cairn. 65/35. Machine wash and dry. Some adjustment in the straps so one size fits most.
Available in dark green, perriwinkle blue, or true red.
Purchase a Grillin' Dad Apron:
Tees and polo shirts for Cairn, Scottie, and Westie Dads.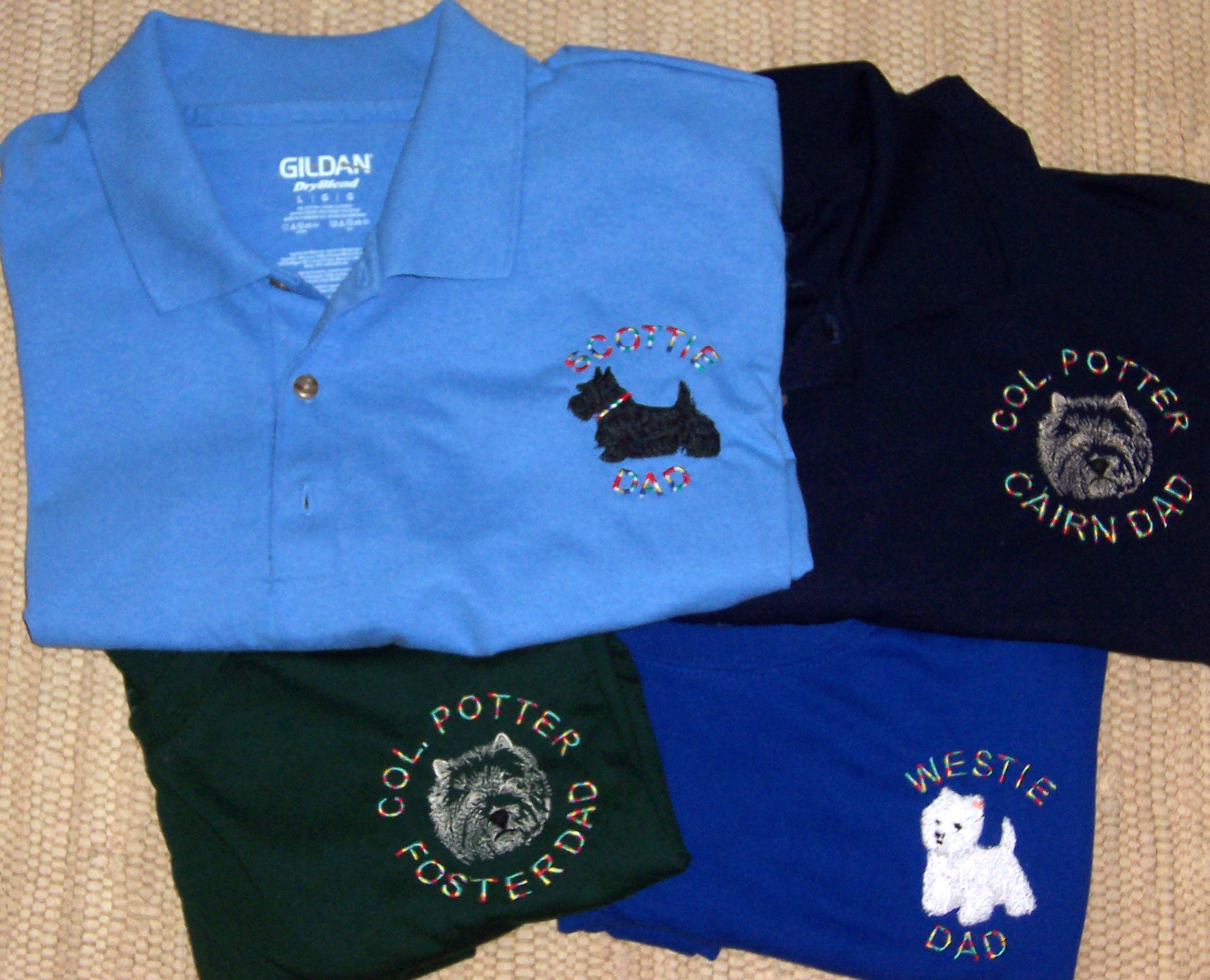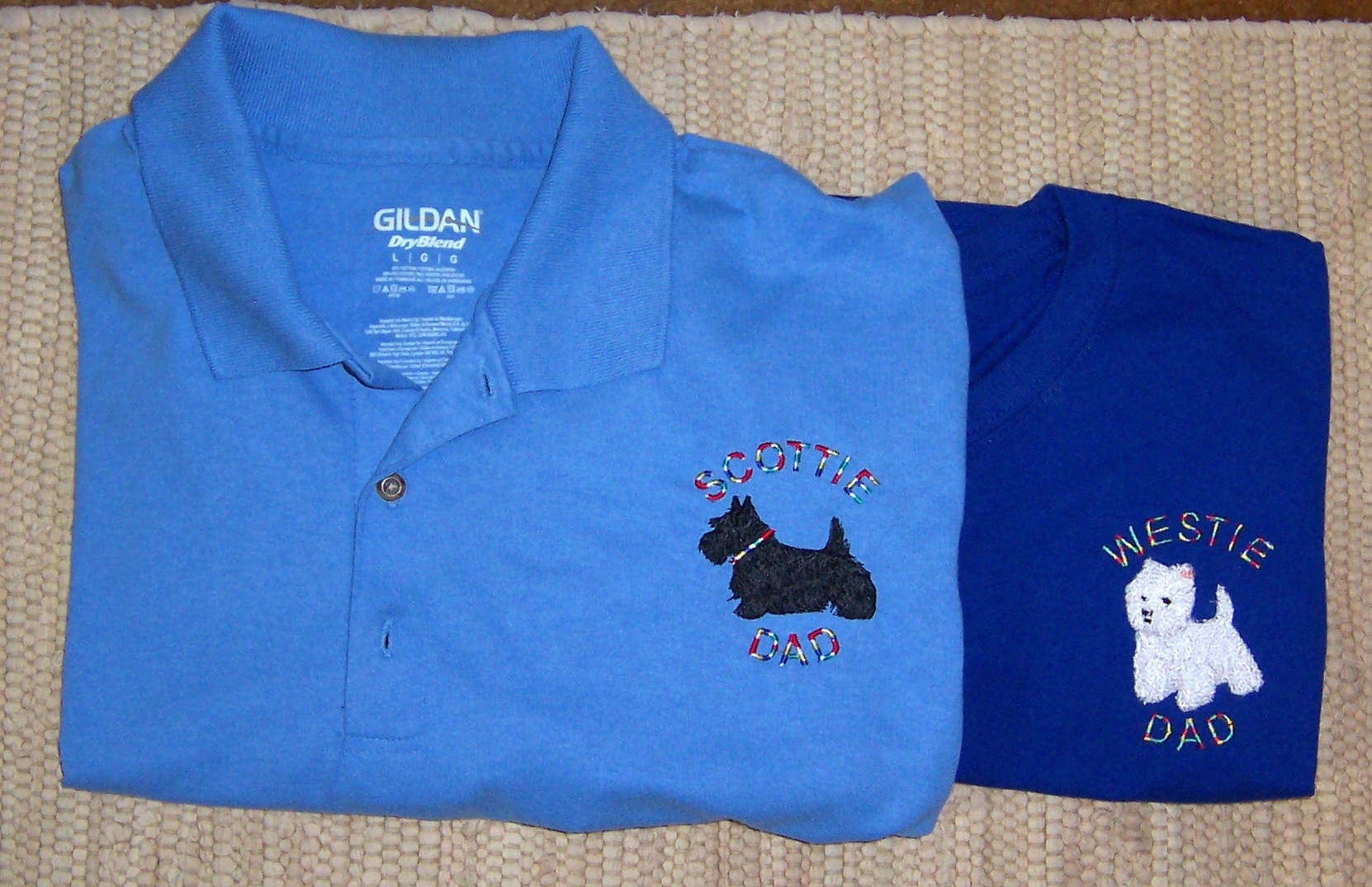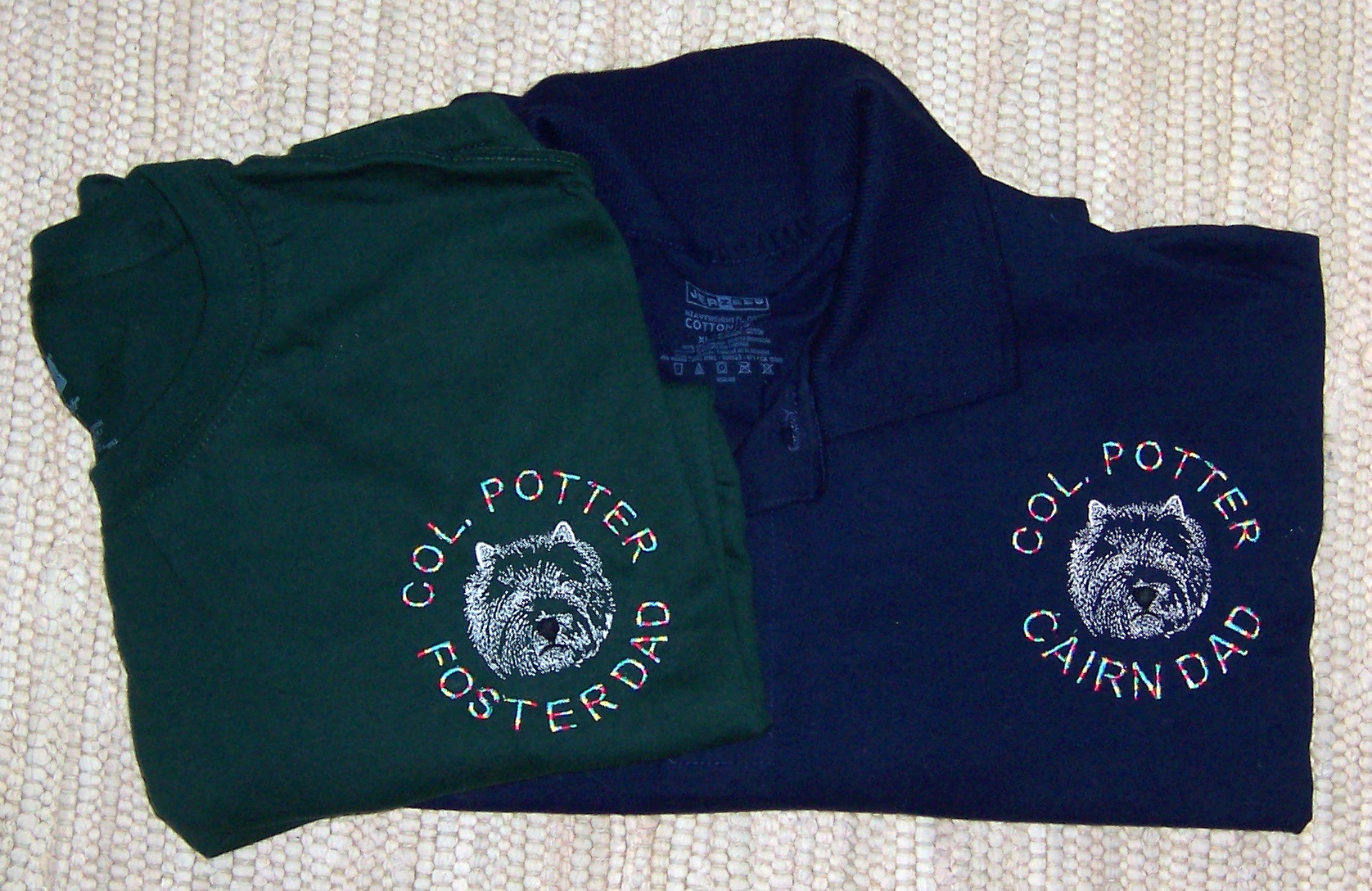 Purchase tees here, scroll down for Polos. Under design, you must write in one of the following: Scottie Dad black, Scottie Dad wheaten, Scottie Foster Dad black, Scottie Foster Dad wheaten, Cairn Dad dark, Cairn Dad light, Cairn Foster Dad dark, Cairn Foster Dad light, Col. Potter Foster Dad dark, CP Foster Dad light, CP Cairn Dad dark, CP Cairn Dad light, Westie Foster Dad, Westie Dad.
Dad Tees.
Dad Polos
Are you a foster mom? Do you know a special foster mom? Then, these tees and pillows are for you.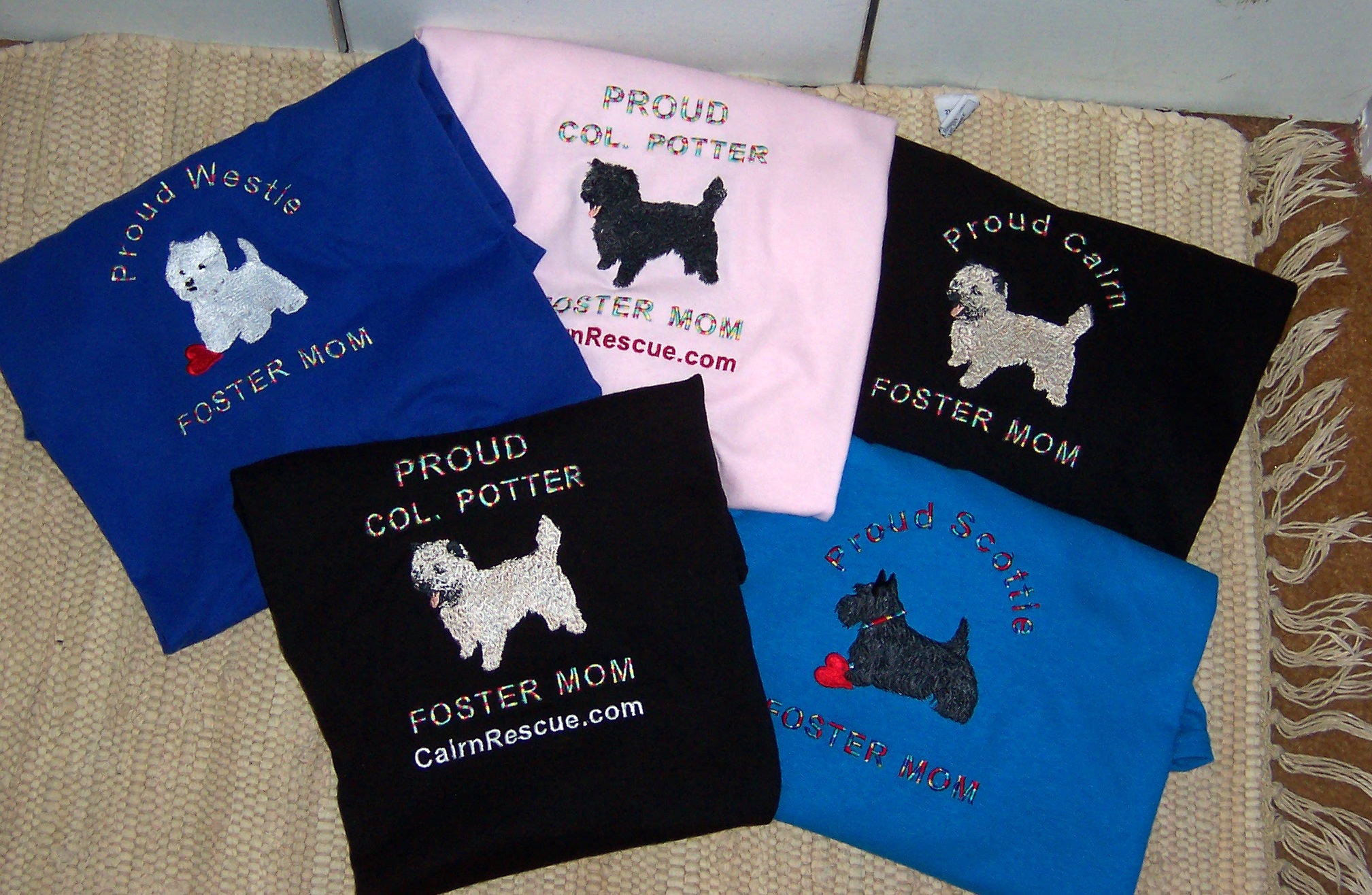 Purchase a ladies tee for Scottie, Cairn, Westie, or Col. Potter foster mom. These are large, full front designs with nearly 20K stitches each. If you would like solid color for the text, please let us know. Otherwise text is done in plaid. Tees available in Black (shown), Royal Blue (shown), Pink (shown), Aqua (shown), Red, Green, Light Blue.
Ladies tees in small - 3X. $27.99 - $29.99 + $4.00 shipping.
NOTE: Foster dad tees coming soon.
Purchase a Foster Mom Tee: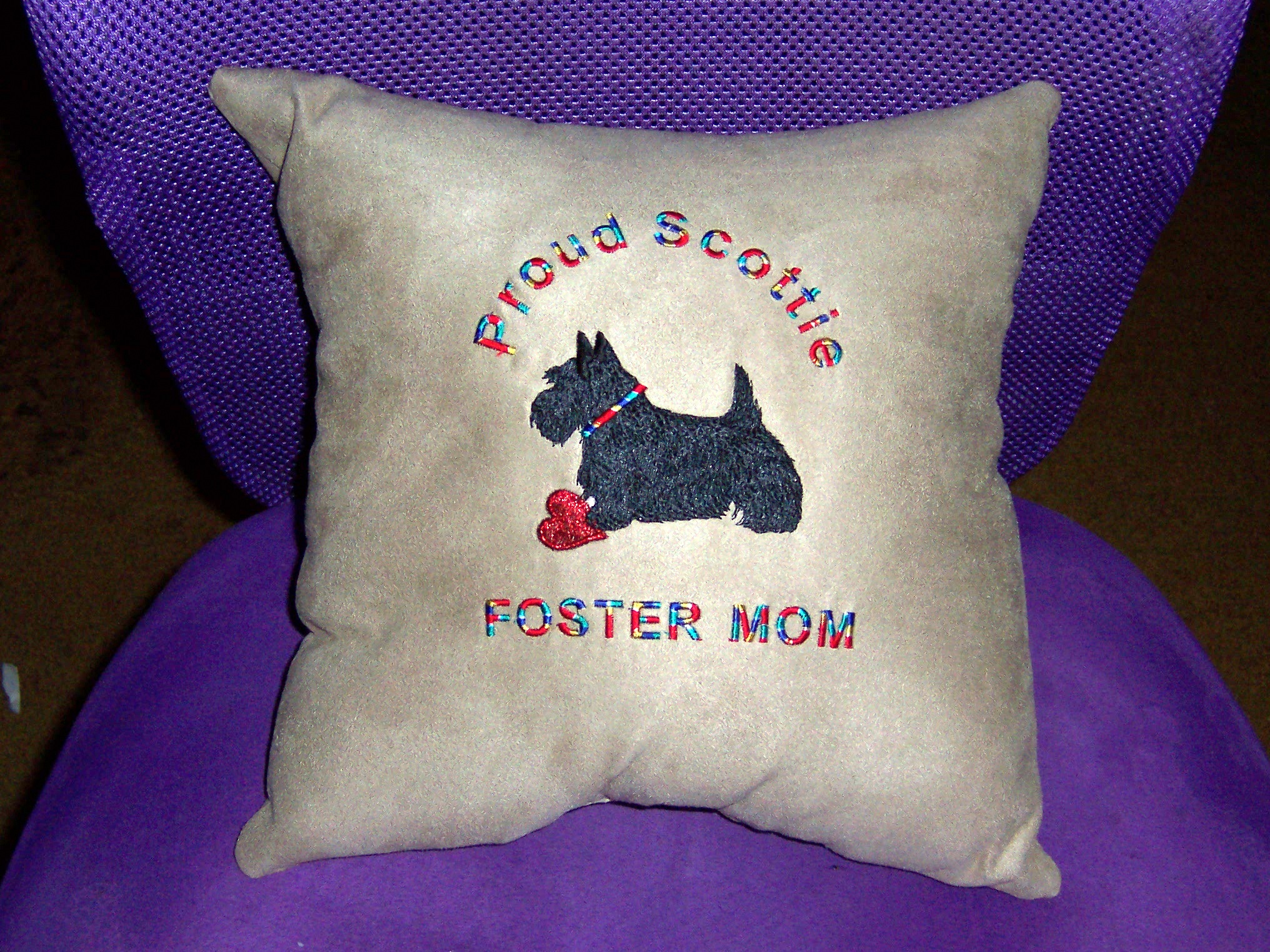 Foster Mom Pillows
Ultra suede pillows measure about 12" x 12". Available for Col. Potter, Cairn, Scottie, and Westie foster moms in dark olive green (shown), tan, light charcoal, and white. Text is done in plaid unless buyer requests a solid color.
$22.99 + $4.50 shipping.
Purchase a Foster Mom Pillow:
Which Design?
Pillow Color
>