Frosty's Story. Tails of a Therapy Dog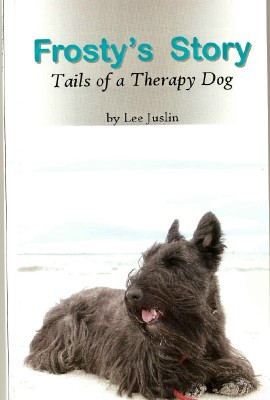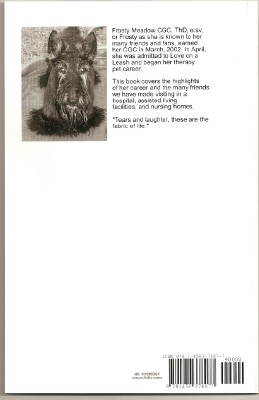 Frosty's story chronicles the adventures of a Scottish Terrier therapy dog from her arrival at her forever home as a puppy on July 4, 2001 to present day - nearly 11 years later.
Filled with stories both funny and poignant, you'll read how the "beloved" Christmas tune: Grandma Got Run Over by a Reindeer, can solve the problem of a pesky squirrel in a bird feeder, what happens when Frosty is asked to be the Grand Marshall in a Halloween parade, and the many more adventures we've had and characters we've met along the pet therapy trail.
You'll also learn what it takes for a companion animal to take that next step and qualify as a certified therapy pet. But, even if you have no intention of venturing into pet therapy with your best friend, Frosty's Story speaks to everyone who has ever had the privilege of being owned by a dog. You may tear up a bit, but there are plenty of good laughs along the way as well, and we guarantee you'll enjoy the adventure. Full color covers, b&w interior, 48 pages, paperback.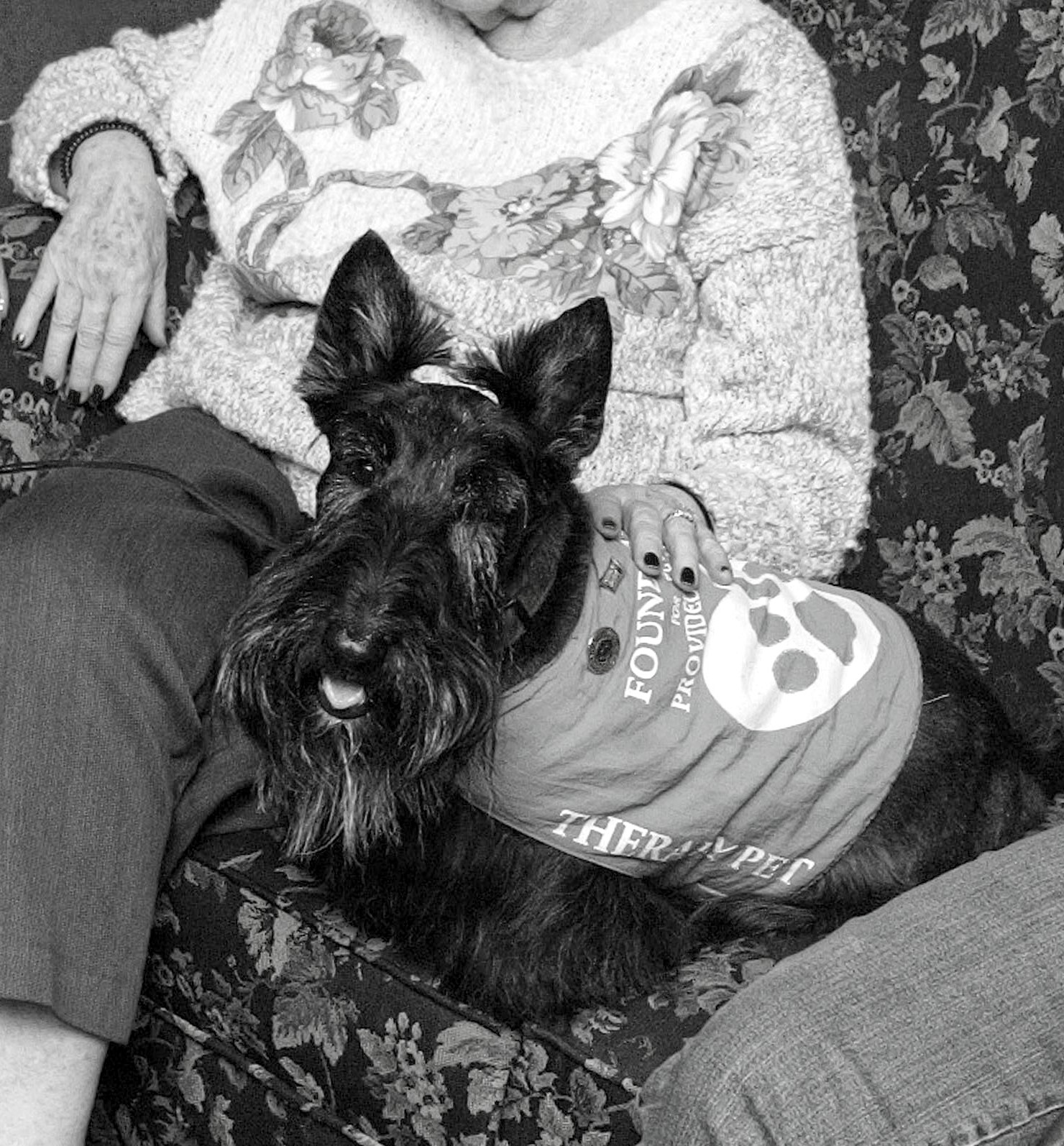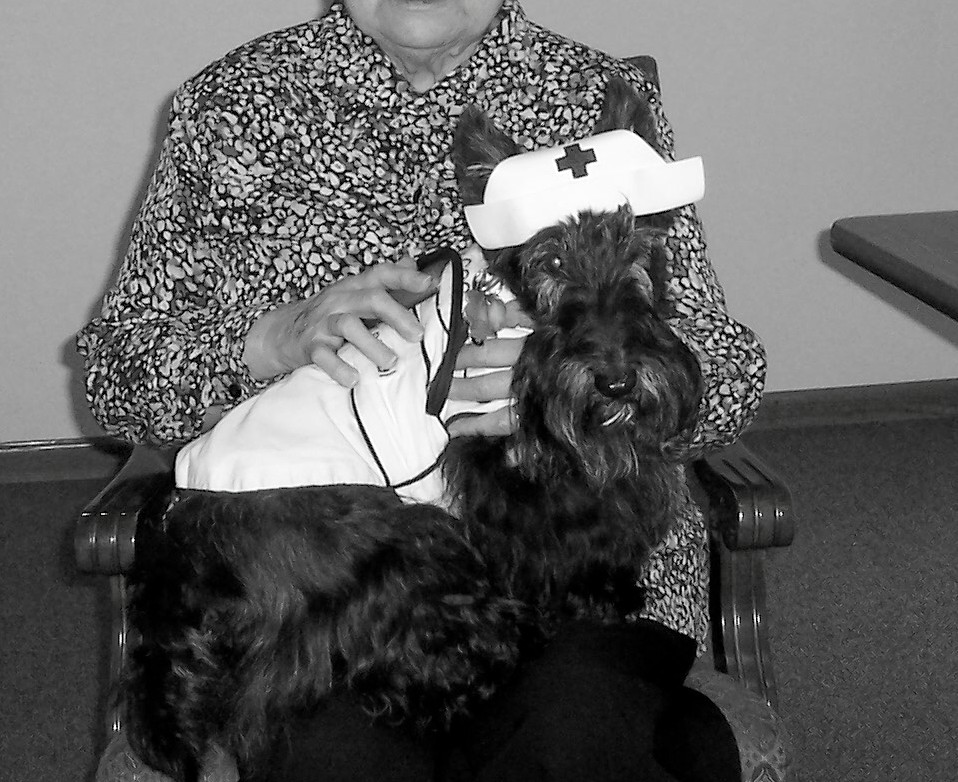 Read an excerpt from the book: Frosty's Story Excerpt
The Nurse Frosty series for children: Nurse Frosty
The self-sacrificing friendship of a dog puts to shame the paltry friendship of man.
$16.50 + $3.00 1st class mail.
Purchase Frosty's Story:
Please allow 2-3 weeks delivery.
Purchase E book Version $6.99: E-Book Download
What Readers are saying about Frosty's Story:
I forgot with everything going on to tell you how much I enjoyed Frosty's story. I especially enjoyed the Miss Elizabeth story. She must have been a wonderful lady. You and Frosty do so much for these people...they are lucky to have you. And tell Frost thank you for her autograph... she is a real water dog, love those pics. Barbara W.
I wanted to let you know how much I enjoyed your new book about Frosty. It inspires me to keep on doing pet therapy with Bunny. My chapter leader says she is a natural. We have been going to the VA hospital, an adult handicapped day program, visit college students and we are going to do a reading program at our local library. It sure makes me feel good to be able to visit with these people.
Roxanne U.